eBay Singapore's Gemstones Buying Guide


Stunning gemstones, from emeralds and rubies to sapphires, can add a wonderful splash of colour to any jewellery collection. In addition, gemstone jewellery makes great gifts for birthdays and anniversaries. Start shopping for gemstones now on eBay Singapore!

Select Your Gemstone


Select Your Gemstone
The three most commonly-recognised non-diamond gemstones: emeralds, rubies and sapphires, typically have some mineral traces or inclusions. Slightly-included or flawless gems are not only very rare but also very expensive. However, the jewellery industry still considers even moderately-included gems "desirable."
Emeralds: Emerald hues range from yellow-green to blue-green. The most valuable emerald stones are pure green. As the birthstone of the month of May, emeralds are also the traditional gemstone of the 20th, 35th and 55th year of marriage. Due to their composition, emeralds lend themselves to elaborate carvings and inscriptions.

Rubies: Ruby hues range between orange-red and purple-red and have been traditionally considered the most valuable gemstone. Rubies represent July birthdays and are also the anniversary gemstone of the 15th and 40th year of marriage.

Sapphires: Sapphire hues range from blue-green to blue-purple, but sapphires also come in many other colours including colourless, white, yellow, orange, pink, brown, and black. Sapphires are the birthstone for the month of September as well as the anniversary gemstone for the 5th and 45th wedding anniversaries.


Emeralds, rubies and sapphires normally undergo treatments to enhance colour and fill cracks. The jewellery industry considers treatment of these three gemstones standard practice.
Oil & resin gemstone treatments: Gemstones such as emeralds and rubies are frequently treated with oils and resins. Time and excessive heat can cause this filler to break down, so that the gems can require professional repairs.

Gemstone heat treatment: Rubies and sapphires are frequently treated with heat. This process permanently enhances colour without changing the stone's structure.

Chemical or "diffusion treatment" for gemstones: On a less frequent basis, gems can be treated with cobalt, beryllium or other elements to enhance apparent colour. This however, only changes the surface of the stone. A scratch can reveal the lighter hue underneath.
Many eBay Singapore sellers provide details about any treatment applied to their gemstones. However if they don't, request these details before bidding on the item.

Back to top

Evaluate Gemstone Colour


Evaluate Gemstone Colour
Pay particular attention to colour when shopping for gemstones. Unlike diamonds, different gemstones have various densities, making carat weight useless as an accurate size measurement (to determine size, look at the diameter, length, and width measured in millimetres). In other words, a lighter weight gem with even colour may be more valuable than a heavier gem. The colour of good stones can also mask inclusions more than in diamonds. Look for these three aspects of colour when shopping for gemstones:
Hue: Hue refers to the unique colour of the gemstone. Although almost all stones have some shades of other colours, the most valuable stones present the purest hue: red rubies, green emeralds and either blue or pink sapphires.

Tone: Tone refers to the depth of a gemstone colour, from colourless to black. Tone is described on a scale that ranges from light to medium to dark. The most valuable gemstones will range from medium-light to medium-dark

Saturation: Saturation refers to the purity of the colour throughout the gemstone. A strongly saturated gem is one that is free of gray or brown hues, and is more valuable than a stone with lower saturation. Saturation often determines the cut of a gemstone. A high-quality gem cut delivers an even colour throughout the stone and exposes the fewest inclusions.
Gemstones with a deep, saturated colour look best and are most valuable with a shallow cut that allows consistent, bright colour. Stones that have less colour saturation should be cut more deeply to allow more light into the stone for sparkle. Two other aspects that can also affect the sparkle of the gem are symmetry (the balance of the gem's facets) and polish (the surface smoothness of a gem). These can either enhance or detract from the value of the stone.

Back to top

Shop for Birthstones


Shop for Birthstones
If any of your family or friends have a birthday or anniversary coming up, consider getting them some birthstone jewellery as a wonderful gift.
| Birthday month | Birthstone |
| --- | --- |
| January | Garnet |
| February | Amethyst |
| March | Aquamarine |
| April | Diamond |
| May | Emerald |
| June | Pearl and Moonstone |
| July | Ruby |
| August | Peridot |
| September | Sapphire |
| October | Opal and Tourmaline |
| November | Yellow Topaz and Citrine |
| December | Blue Topaz and Turquoise |

Back to top

Maintain Your Gemstones


Maintain Your Gemstones
A few simple steps can help ensure your gemstones stay in tip-top shape. Jewels require space to remain free of chips. To prevent jewels from bumping into one another, store gems individually in soft cloth pouches.
Unclean substances like dust and skin oil can cause your diamond or gems to lose their sparkle.
Use soap and water to clean your gems occasionally.

Air dry and polish your gems with a soft cloth.

Brushing with a worn, soft-bristled toothbrush from time to time can help remove dirt from between crevices.

For more resistant blemishes, use a weak solution of ammonia and water (about one part to four parts) and a soft brush.

Remember to treat metal settings gently; gold can scratch.
Annual checkups with a jeweller will help keep your gemstones clean and properly situated in their settings. A jeweller can clean gems with steam or ultrasound, although ultrasound can sometimes make internal fissures or flaws worse.
Four-prong, six-prong, and low-profile channel or bezel settings offer your gemstone more protection than other settings, however ask your jeweller to make sure your gemstones are still sitting tight in their settings to help prevent stones from falling out.

Back to top

Jewellery Shopping Checklist


Jewellery Shopping Checklist
Buying jewellery can be an extremely fun and rewarding process, but it's important for buyers to be consumer savvy as well. Buyers should read thoroughly through the listing description of jewellery items, before committing themselves to a purchase.
Take care when sellers use valuations to indicate the amount of savings on a particular piece of jewellery. Such valuations may not always be correct for the market you are buying in. For example, a seller may suggest a diamond has been valued at $2,000, however in actual fact, if the diamond was resold onto the market, this may not actually reflect what the seller would receive for it.

Ensure that you read the seller's description to locate the material condition of the jewellery that you're interested in buying. For example, if you're interested in buying a gemstone, try to find out if the gemstone has been treated with extra coating or materials to improve its appearance (as opposed to an untreated gemstone). If you can't locate this information then it's highly recommended that you ask the seller directly, so that you are able to get a better idea of the actual quality of the gemstone.

Be aware of any jewellery terminology being used by sellers. Sellers may use common terms in their listing descriptions, which are known within the jewellery industry, but not commonly known or understood by consumers. For example, the word "synthetic" is actually another term for "artificial". If you're not sure of what a particular word means, then don't hesitate to ask the seller directly or to seek external advice.

Ensure that you confirm with sellers about the country of origin of a piece of jewellery. For example, if the seller describes a gemstone as a Tanzanian emerald, it's best to check with the seller if the emerald has actually been mined in Tanzania rather than assuming it has been.
(Content, trademarks and brands referred to and contained in the third-party links provided in this section are the property of their respective owners, and eBay has no control over and accepts no responsibility for their content).

Back to top

Find Gemstones and Gemstone Jewellery on eBay Singapore


Find Gemstones and Gemstone Jewellery on eBay Singapore
Once you know what type of gemstones you want go to the Jewellery & Watches portal and start searching for item listings on eBay Singapore.
Categories: The categories list on the left hand side of each page can help you narrow down your listings. For example, if you click on Loose Gemstones, you'll find links for Sapphires, Tourmaline, Emerald, and Other.

Keyword search: You can enter keywords into the search box to find specific types of gemstone jewellery. For example, if you want to find emerald rings, type "emerald ring" (without quotation marks) into the Search box. Click "Search title and description" to expand your results. Visit eBay Singapore's Search Tips page for more tips on searching with keywords.
If you can't find exactly what you want, try shopping eBay Stores, or save a search on My eBay and eBay Singapore will email you when a match becomes available.

Back to top

Buy with Confidence


Buy with Confidence
Before making your purchase, make sure you know exactly what you're buying, research your seller, and understand how eBay Singapore and PayPal protect you.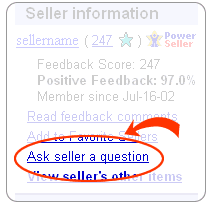 Carefully read the details in item listings.
Figure delivery costs into your final price. If you spend a lot of money, make sure the seller will insure the item when it is sent.

If you want more information, ask by clicking the "Ask seller a question" link under the seller's profile.

Always make sure to complete your transaction on eBay Singapore (with a bid or Buy It Now). Transactions conducted outside of eBay Singapore are not covered by eBay Singapore protection programmes.

Never pay for your eBay Singapore item using instant cash wire transfer services through Western Union or MoneyGram. These payment methods are unsafe when paying someone you do not know.
Research your seller so you feel positive and secure about every transaction.
What is the seller's Feedback rating? How many transactions have they completed? What percentage of positive responses do they have?

What do buyers say in their Feedback? Did the seller receive praise?

Most top eBay Singapore sellers operate like retail stores and have return policies. Do they offer a money-back guarantee? What are the terms and conditions?
In the unlikely event that a problem arises during your transaction, eBay Singapore and PayPal are there for you.
Pay safely with PayPal: PayPal enables you to pay without the seller ever seeing your bank account or credit card numbers. In fact, PayPal protects buyers 100% against unauthorised payments from their accounts. Plus, with PayPal Buyer Protection, your purchase can be covered up to US$1,000.
eBay Singapore Security Centre: Visit the Security Centre to learn how to protect your account and use eBay Singapore's quick and efficient resolution tools.

Back to top

Need More Help?


Need More Help?
Visit our help pages or start a thread on one of our Community Discussion Boards - If you have a quick question that needs answering, try posting it on our community Answer Centre - there's bound to be a seasoned eBay Singapore veteran with just the information you're looking for!

Back to top

Legal Disclaimer


Legal Disclaimer
Buying Guides are intended merely as a guide or review for members when considering what products or services they may be interested in bidding on or purchasing. eBay does not make, and nothing in these Buying Guides is intended to constitute, any warranties, guarantees, representations or assurances about the accuracy of the information or content contained in these Buying Guides. Furthermore, eBay does not make, and nothing in these Buying Guides is intended to constitute, any warranties, guarantees, representations or assurances about the nature or performance of the products or services appearing in the Buying Guides. eBay is not affiliated with nor does it endorse the use of any particular product or service.

Back to top

---

Resources



Related Guides

Helpful Links