eBay Singapore's Kids Toys Buying Guide


Everyone remembers their favourite childhood toys and many child psychologists believe that when children play, they develop skills that they will use for the rest of their lives. In order to choose a memorable toy on eBay Singapore, look for toys that are both educational and fun. Start shopping for kids' toys now on eBay Singapore!

Choose Age-Appropriate Toys


Choose Age-Appropriate Toys
Consider the age of your child when selecting toys. Ask your paediatrician or family doctor to suggest toys appropriate for your child's age group and also watch your child to find out which toys he or she prefers.
Step 1: What are the child's interests? Action, fashion, music, cars?
Step 2: Choose a toy that is appropriate to his or her development level. For example, children who engage in physical activities may enjoy toys that develop their gross or fine motor control like balls or hoops. For those children that are more musically inclined, the preference may be for toy instruments or musical play mats.
Remember: Safety first! Review all safety information before allowing your child to play with any toy.
Infant and baby toys (0 to 12 months): Many toys designed for babies are designed to stimulate all of their senses by exposing children to different scents, textures, colours, sounds, or moving visuals. When choosing a toy for your baby, ensure that it does not have sharp edges or protrusions or present any sort of choking hazard. The toy should also be lightweight enough, allowing proper handling.

Toddler toys (1 to 3 years): Toys designed for pre-schoolers help engage one-to-three-year olds in games of fantasy and allow them to copy the world of the grown-ups. Whether your child enjoys playing dress-up, having a tea party, creating a secret world in their cubby houses or playhouses, playing with trains or doll-houses, brands such as Bratz, Playskool, PlayMobil, Play-Doh and Little Tikes all help their imaginary worlds come alive.
Stuffed toys and dolls also become more important at this age, often acting as childhood companions and friends. As children enter pre-school, they also become engaged in memory games, visualisation games and art projects using crayons, paints, and modelling clay.

Pre-school toys (3 to 5 years): Although stuffed toys and dolls continue to play an important role in the lives of 3-to-5-year-olds, educational toys and building toys begin to take on a larger role in their lives. Manufacturers typically list appropriate age ranges on each of their toys.

Primary school toys (5 to 9 years): Action figures and dolls can help children between 5 and 9 years old develop an identity in relation to the grown-up world. Interest in board games and sports start to develop as children begin to practice more interpersonal styles of play. Bicycles, scooters, and sporting equipment can be appropriate for children that are more physically inclined and many electronic games can help teach reading & writing, numbers & mathematics and more.

Junior and pre-teen toys (9 to 12 years): From about 9 years of age, children begin to take on interests and hobbies that could last a lifetime. Model building & model train kits become popular and video games become an almost essential part of their worlds. Social interaction also becomes more important and as team sports become a greater part of the child's life, sporting goods become prized possessions.

Back to top

Help Your Child Learn Through Play


Help Your Child Learn Through Play
In his book Frames of Mind, Dr. Howard Gardner explains seven different styles of learning. These learning styles correlate with play styles, illustrating that children can learn from playing in a variety of ways.
Logic toys: Puzzles, strategy games such as chess and math games can help children develop logical intelligence. Children enjoy searching for clues and establishing patterns that help them understand the world.

Verbal games: Word or board games, storytelling, and listening games can help young children develop language and verbal skills, including writing skills, reading skills, and communication skills.

Musical toys: Musical toys enhance a child's rhythm and understanding of harmony and melody. Children who enjoy musical games can often find rhythms that other children miss, developing strong listening skills in the process.

Physical toys: Physical play toys teach children how to control their bodies and understand their senses. Children who enjoy physical play often like toys that challenge their fine and gross motor skills such as balls, bicycles, and other sporting goods.

Spatial games: Pictures, shapes, and diagrams help develop a child's spatial intelligence. Spatial games, such as mapping games and Battleship or row games like Connect Four, can help a child develop observation skills, imagination, and visual acuity.

Intrapersonal communication: "Alone time" gives a child the space to delve deep into imaginary play and emotions.

Interpersonal play games: Interpersonal play games teach children teamwork and group dynamics. Children who engage in interpersonal play develop sharing skills, communication skills, and teamwork.
Parental involvement in a child's play can help develop creativity, interpersonal skills, and imagination. In order to help your child develop through play, you should observe your child play. Take an interest in your child's skill level and pleasures, such as music, blocks, and storytelling. When you play with your children, try allowing them to take the lead. Add difficulties to the game for the child to overcome. Ask open-ended questions that challenge the child's problem-solving and creativity.
Children can often find new ways to play with toys other than the ones originally intended. Encourage this kind of "thinking outside the box" imagination, using toys as starting points then see where the child decides to go. Don't force playtime. Have fun with your child and learning often comes naturally.

Back to top

Find Kids Toys on eBay Singapore


Find Kids Toys on eBay Singapore
Once you know what type of Kids Toys you want, go to the Toys & Hobbies portal and start searching for items on eBay Singapore.
Categories: The primary Toys & Hobbies Categories list will help you narrow down toy item listings by subcategory. You'll find links for Action Figures, TV, Movie, Character Toys, Models and more. As you delve deeper into the site you'll also be able to narrow down your choice by brand or more specific subcategories.

Keyword search: Search eBay Singapore listing titles for specific words. For example, if you want to find jigsaw puzzles, type "jigsaw puzzle" (without quotation marks) into the Search box. Click "Search title and description" to expand your results. Visit eBay Singapore's Search Tips page for more tips on searching with keywords.
If you can't find exactly what you want, try shopping eBay Stores, or saving a search on My eBay and eBay Singapore will email you when a match becomes available.

Back to top

Buy Kids Toys With Confidence


Buy Kids Toys With Confidence
Before making your purchase, make sure you know exactly what you're buying, research your seller, and understand how eBay Singapore and PayPal protect you.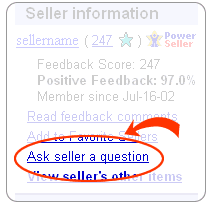 Carefully read the details in item listings.
Figure delivery costs into your final price. If you spend a lot of money, make sure the seller will insure the item when it is sent.

If you want more information, ask by clicking the "Ask seller a question" link under the seller's profile.

Always make sure to complete your transaction on eBay Singapore (with a bid or Buy It Now). Transactions conducted outside of eBay Singapore are not covered by eBay Singapore protection programmes.

Never pay for your eBay Singapore item using instant cash wire transfer services through Western Union or MoneyGram. These payment methods are unsafe when paying someone you do not know.
Research your seller so you feel positive and secure about every transaction.
What is the seller's Feedback rating? How many transactions have they completed? What percentage of positive responses do they have?

What do buyers say in their Feedback? Did the seller receive praise?

Most top eBay Singapore sellers operate like retail stores and have return policies. Do they offer a money-back guarantee? What are the terms and conditions?
In the unlikely event that a problem arises during your transaction, eBay Singapore and PayPal are there for you.
Pay safely with PayPal: PayPal enables you to pay without the seller ever seeing your bank account or credit card numbers. In fact, PayPal protects buyers 100% against unauthorised payments from their accounts. Plus, with PayPal Buyer Protection, your purchase can be covered up to US$1,000.

eBay Singapore Security Centre: Visit the Security Centre to learn how to protect your account and use eBay Singapore's quick and efficient resolution tools.

Back to top

Need More Help?


Need More Help?
Visit our help pages or start a thread on one of our Community Discussion Boards - If you have a quick question that needs answering, try posting it on our community Answer Centre - there's bound to be a seasoned eBay Singapore veteran with just the information you're looking for!

Back to top

Legal Disclaimer


Legal Disclaimer
Buying Guides are intended merely as a guide or review for members when considering what products or services they may be interested in bidding on or purchasing. eBay does not make, and nothing in these Buying Guides is intended to constitute, any warranties, guarantees, representations or assurances about the accuracy of the information or content contained in these Buying Guides. Furthermore, eBay does not make, and nothing in these Buying Guides is intended to constitute, any warranties, guarantees, representations or assurances about the nature or performance of the products or services appearing in the Buying Guides. Content, trademarks and brands referred to and contained in the third-party links provided are the property of their respective owners, and eBay has no control over and accepts no responsibility for their content. eBay is not affiliated with nor does it endorse the use of any particular product or service.

Back to top

---

Resources



Related Guides

Helpful Links