Integration of PayPal with Your eBay Listings

Adding PayPal to your individual or multiple eBay international listings is easy, even with a bulk listing tools like Turbo Lister. It's just one easy step in the listing flow to offer PayPal as your payment option, if you are listing on the US, UK, German, Australian or other international sites that has PayPal integrated with eBay. Learn more.

PayPal can also be selected as your preferred payment and conveniently integrated into the eBay 'End of Auction' emails, which automatically notify your winning buyer when your listing ends successfully.

Sell Your Item Page – Individual Listings
Select 'PayPal' as your payment method when you're creating a listing, and PayPal will appear in the Payment Methods Accepted section of your listing.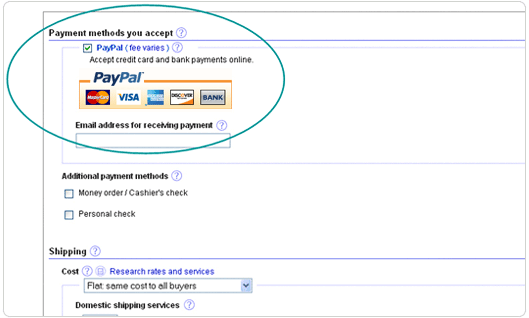 Automatic Logo Insertion – Multiple Listings
If you have multiple listings, there's no need to add PayPal to each listing individually. When you turn 'Automatic Logo Insertion' on, every item you list will display PayPal in the 'Payment Methods Accepted' section. Learn how to offer PayPal on all your eBay listings.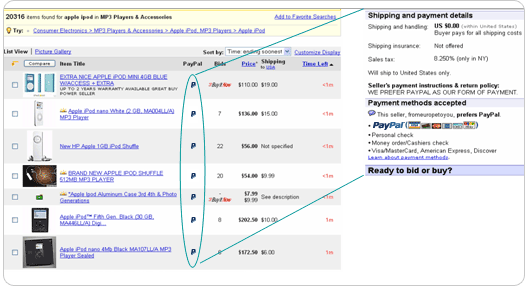 Note: You must confirm your eBay User ID on PayPal before you can turn on this preference.